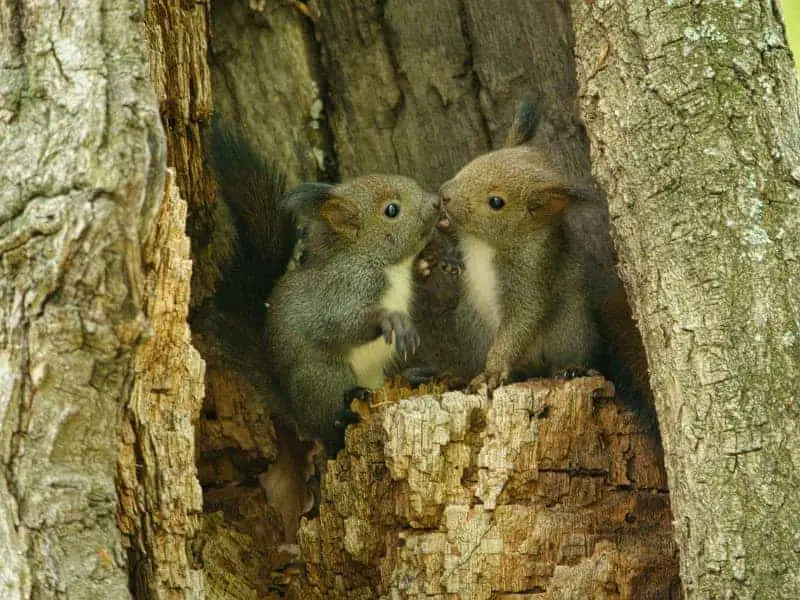 Squirrel Kobel buy
If you want to buy a squirrel hutch, you will be almost overwhelmed by the offer, because this is huge. What should you look for when buying, so that the animal feels comfortable in it? We would like to give you an overview, so that you can make the purchase decision easier.
Watch squirrels and their offspring
If you want to observe the squirrel offspring in your garden, you can't avoid buying a squirrel hutch. The squirrel hutch is not only used for sleeping, but also for raising the young animals.
Squirrel Kobel, the habitat for the rodents
Although the diurnal mammals do not hibernate, they still need a hutch for lunch breaks and night rest. In the squirrel hutch, the animals are not only protected from enemies, but can also safely raise their offspring.
As a useful addition to the squirrel hutch, you should think about a squirrel feeder. On the one hand it serves as a food depot and on the other hand the rodent can bridge bottlenecks in times with little food.
How do you fix the squirrel hutch?
If it is possible in your garden, then place the hutch as high as possible. We are talking about 4 to 5 meters. In many cases, squirrels do not take kindly to baskets that are placed lower than this. The reason for this is that there is an increased danger from cats or martens.
Squirrel feeder house nesting box squirrel roost, handmade in the Bavarian Forest
⭐NEU: Der Deckel besteht jetzt aus einer Witterungsbeständigen Siebdruckplatte (Schnittkanten sind versiegelt), Das Schlafhaus (Kobel) ist so konzipiert, dass die Tiere sicher und trocken durch den Winter kommen und der Nachwuchs nicht gleich beim ersten Ausstieg auf dem Boden landet. Hierfür haben wir extra einen kleinen "Balkon" gemacht damit kein Jungtier mehr abstürzen kann.
Unlike other cobles, they can open the lid at the top for cleaning, this is provided with 2 high-quality hinges and a snap lock. Once the hutch is accidentally opened do not fall (as with most hobs that are to be opened laterally) the boys and the nesting material out.
⭐DIMENSIONS of the Kobel: Approx. length 30cm height 27cm width 30cm wood thickness 18mm The Kobel has 3 entrances (diameter approx. 60mm).
ECOLOGICAL AND ECONOMIC ASPECT:The wood comes from the sawmill around the corner, so the sustainability in terms of forestry is given and by own production jobs in the region are secured.Due to the own production, we can respond to customer requests, contact us!!!
⭐.Neu: Jetzt mit Belüftung
It is very important that you make sure that the opening never points upwards when attaching the squirrel gobble. If you also want to avoid that rain penetrates, then pay attention to a slight slant when fastening.
To ensure that young animals can also get into the hutch on their own, it must never be attached to house walls or smooth logs.
When should you hang the hutch?
The best time to hang a squirrel hutch is before mating season. The two main mating seasons for squirrels are February to March and June to July. Before these times, the hutch should hang so that the animals can still set it up themselves.
What does the perfect Kobel look like?
The hutch has the external dimensions of 30 to 50 cm. Inside it should be well padded and still leave a space of 15-20 cm.
Squirrel hutch should have at least 2 entrances and exits. One of them must always be on the underside, because the animals go into their nest from below. In addition, this approx. 7 cm large hole at the bottom of the hutch serves as an escape hole. You don't have to worry about the young animals falling through this hole. The mother animal closes it and opens it only in case of emergency.
What do rodents use the squirrel hutch for?
Most squirrels use between 2 and 8 hawks at the same time. Of these, one is considered the so-called main burrow. This is where they sleep, spend the winter and raise their young.
The other hawks are used for napping as well as protection from enemies.
Squirrel Kobel buy for a species-appropriate home for the animals
It is optimal if you buy not only a squirrel hutch, but also a matching bird feeder. Both should be installed in close proximity to each other. This way, the little animals do not have to travel long distances in their daily search for food.
Especially when buying the squirrel Kobel, make sure that it is made of natural and weatherproof wood. So you can be sure that the cute wild animal has a species-appropriate and wind-protected home with food nearby all year round.
Author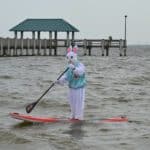 Garden animal - A life with nature

Welcome to my animal blog! My name is Dirk and I am happy to take you on my journey through the fascinating world of animals and gardening.

Born 54 years ago, I have had an insatiable curiosity for the animal world around me since childhood. Although I have moved professionally in other industries, my true passion has always been animals and nature. It is remarkable how a small garden has become such an important part of my life.

Many of my fondest memories are associated with the animals that share our home. Whether it's the curious squirrels that scurry across the trees in the morning, the colorful variety of birds that visit our feeders, or the busy bees and butterflies that pollinate our flowers, every moment with them is invaluable to me.

This blog is my contribution to share my experiences, discoveries and insights with like-minded people. Here I will share stories of unforgettable encounters with animals, give tips on gardening and creating wildlife-friendly habitats, and take you on my journeys through nature.

Thank you so much for being here!

Cordial,
Dirk aka garden animal
Letzte Aktualisierung am 2023-12-05 / Affiliate Links / Bilder von der Amazon Product Advertising API