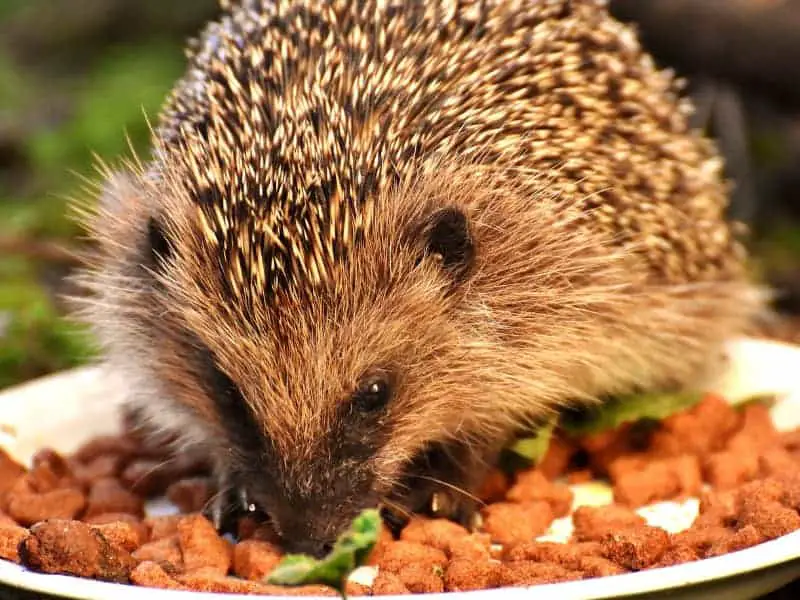 Hedgehog dry food
The hedgehog has a varied diet. Occasionally you should also offer the hedgehog so-called hedgehog dry food. However, it is important that you look carefully at the individual components of the ingredients. Some of the ingredients should not be fed to a hedgehog. You cannot rely on the knowledge and expertise of the manufacturer, but should look carefully at what you offer the hedgehog. Hedgehog to eat give.
What else does the hedgehog need besides hedgehog dry food?
If, apart from hedgehog dry food, you offer wet and dry cat food to a sick and weakened hedgehog in your garden, you can't go wrong. The hedgehog is also happy with regular gifts of unseasoned and fried minced meat, unseasoned scrambled eggs and insects. In addition, you can add a teaspoon of corn oil to the food. If possible, you should mix the hedgehog dry food with the wet food, minced meat or scrambled eggs. Very popular with hedgehogs is also cooked and unseasoned poultry meat, which you should cut very small.  
What should you look for when buying hedgehog dry food?
The food for the hedgehog should have the highest possible protein content. Among other things, Ida-Plus hedgehog food has proven itself here. You can give the Hedgehog also dried mealworms serve, because they are rich in proteins. In addition, the mealworms have a lot of vitamins.
It is also very important that you know that hedgehog dry food alone is not suitable. It contains too many carbohydrates and too little protein.
Is there also wet food for hedgehogs?
If you look around in the specialized trade for hedgehog food, you will find beside the hedgehog dry food also very often wet hedgehog food. If you offer the hedgehog only dry food, then you should definitely think about the bowl with fresh water. This will help the hedgehog to replenish his fluid balance. With wet food you don't need to give extra water. There is enough moisture in the wet food to cover the hedgehog's liquid requirements.
Can the hedgehog get milk?
Even if many people are of the opinion with milk you would do the hedgehog something good, this is reason away wrong. The digestive system of the hedgehog is not designed for the consumption of milk. Diarrhoea would inevitably occur. This in turn weakens the hedgehog so that it could eventually die from it. Surely the hedgehog would drink the milk provided, because it tastes good. But hedgehogs, like cats, are lactose intolerant. Therefore you should only give the hedgehog water. Make sure that you clean the bowl every day so that no germs and bacteria can form in it.
Basic recipe for hedgehog food with oatmeal
Ingredients
400 g canned cat food (high-quality wet food, preferably beef)
100 g soft oatmeal or 100 g hedgehog dry food or 50 g of each.
3 tablespoons cooking oil (any kind)
50 ml water
Preparation
You mash the wet cat food with a potato masher or something similar. Then you add all the other ingredients and mix it into a homogeneous mass. You can serve this porridge to the hedgehog at dusk on a flat dish.
When buying wet cat food, make sure that it is pure meat and does not contain any added vegetables or rice. The crude protein content should be very high.
Author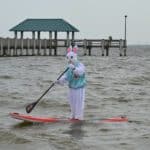 Garden animal - A life with nature

Welcome to my animal blog! My name is Dirk and I am happy to take you on my journey through the fascinating world of animals and gardening.

Born 54 years ago, I have had an insatiable curiosity for the animal world around me since childhood. Although I have moved professionally in other industries, my true passion has always been animals and nature. It is remarkable how a small garden has become such an important part of my life.

Many of my fondest memories are associated with the animals that share our home. Whether it's the curious squirrels that scurry across the trees in the morning, the colorful variety of birds that visit our feeders, or the busy bees and butterflies that pollinate our flowers, every moment with them is invaluable to me.

This blog is my contribution to share my experiences, discoveries and insights with like-minded people. Here I will share stories of unforgettable encounters with animals, give tips on gardening and creating wildlife-friendly habitats, and take you on my journeys through nature.

Thank you so much for being here!

Cordial,
Dirk aka garden animal