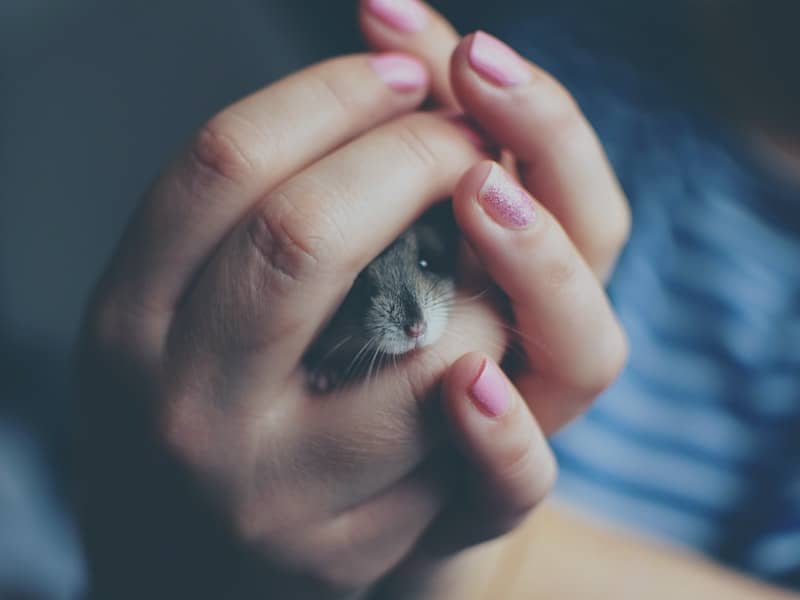 Hamster in distress
For us it is always frightening to read the classified ads on eBay or Quoka. Hamsters are offered there in large numbers, mostly from a so-called hobby breeding. These hamsters often live under miserable conditions and the minimum size for a "cage" is often undercut. So we find it extremely important to support foster homes that take in hamsters in need.
The people who so sacrificially sacrifice their free time to protect the animals often drive for hours to rescue entire hamster families from their terrible situation. There are foster homes for hamsters in need all over Germany and we want to make you aware of where they are.
Hamsters in need - foster homes
In the meantime, there are regional people all over Germany who take care of hamsters. In addition, there are hamster helpers who are organized somewhat larger and usually have a network of employees and helpers. These organizations are of course always happy about donations and support in any form. If you are interested in supporting these hamster charities, please have a look at this page.
Because there is usually listed what help, the hamster help itself needs. So it is avoided that a well-intentioned help can not be used. The following is a list of the major hamster aid organizations in Germany.
If you know of another organization that should be listed here, please write to us and we will add it to this list. Also helpful is a map of Germany, which is published every three months on hamsterhelp.info is brought up to date. Not only foster homes of hamsters in need in Germany, but also from Switzerland and Austria are listed here.
Hamster rescue with heart
A few months ago we launched the website https://www.hamster-rettung-mit-herz.de/ discovered and were enthusiastic about the work of the young women. They privately financed an animal shelter-like facility at the beginning of 2017 and built it up so that it was approved by the veterinary office. In the meantime, this private initiative has become a hamster shelter.
Currently, around 40 places are offered there at any one time, and around 300 hamsters are rescued, rehomed and then re-homed throughout Germany every year. Guidelines are set up as to which facilities must be available in order to be able to offer the hamsters a nice and, above all, species-appropriate home after the placement.
We also like to beg for this facility and would be happy if you would support Hamster Rescue with Heart. How you can support this station for hamsters in need, you can find on the website we have linked above.
Hamsters in need - support instead of simply buying
Who would like to buy a hamster for the first time, who thinks first of pet shops or breeders to acquire such a hamster. Of course, many also look in the well-known classified ad portals to inform themselves there and possibly cheap to purchase a hamster. We would be pleased if a rethinking would take place here.
All the foster homes that take in hamsters in need also have to relinquish these animals. The sooner, the better. Because the foster homes specialize in providing initial care to make the animals rehomeable. It is only in the rarest cases possible for you to take in the hamsters for a longer period in their rooms.
Therefore, if you are interested, you should contact one of the places listed above to acquire a hamster. Even if you would like to have a certain breed/variety, these foster homes can often help you. There is even a big advantage for you to take in such a hamster. Because the animals are all examined by a veterinarian, so that diseases can not hit you unprepared.
Author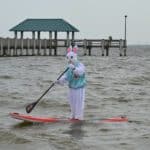 Garden animal - A life with nature

Welcome to my animal blog! My name is Dirk and I am happy to take you on my journey through the fascinating world of animals and gardening.

Born 54 years ago, I have had an insatiable curiosity for the animal world around me since childhood. Although I have moved professionally in other industries, my true passion has always been animals and nature. It is remarkable how a small garden has become such an important part of my life.

Many of my fondest memories are associated with the animals that share our home. Whether it's the curious squirrels that scurry across the trees in the morning, the colorful variety of birds that visit our feeders, or the busy bees and butterflies that pollinate our flowers, every moment with them is invaluable to me.

This blog is my contribution to share my experiences, discoveries and insights with like-minded people. Here I will share stories of unforgettable encounters with animals, give tips on gardening and creating wildlife-friendly habitats, and take you on my journeys through nature.

Thank you so much for being here!

Cordial,
Dirk aka garden animal