What does a hedgehog roost look like?
In a hedgehog-friendly garden, you don't have to worry about my hedgehog sleeping place. He makes himself comfortable in piles of leaves, under brushwood or in the composter. To support him, you can also build or buy a hedgehog house.
This is what a hedgehog sleeping place looks like
During the day, the hedgehog hides in the bushes, under brushwood or leaves. For this reason, a corner in your garden should be equipped with them. If such a natural sleeping place is not possible, then you can also put a house for the hedgehog.
Tips for the success of a hedgehog winter nest
In its territory, the hedgehog has several sleeping nests, which it uses regularly. Very popular with hedgehogs, however, is the thorny dense and wild hedge. Here the hedgehog is optimally protected from predators and finds enough food itself.
In the absence of such a dwelling takes the Hedgehog also like a hedgehog house on the terrace, in the shed or other sheltered place.
The essential tips on how you can help a hedgehog through the winter.
Leave the leaves. Has decided on the pile of leaves as a place to hibernate, he will begin to build a nest. He will find the material for it in the immediate vicinity. If he does not find anything suitable, he will not build a nest in your garden. Hedgehog house made of wood or concrete. Such a hedgehog house made of wood-concrete is very durable compared to pure wood. The Hedgehog likes to take this as a winter home an. It should be in a place protected from the weather and have enough filling material.
Change the nesting material. After hibernation you should change the nesting material. A finished hedgehog house should be sufficiently large and if possible have a maze-like entrance.
The hedgehog house must be placed on a dry surface. You should not fill it with hay, because this easily begins to mold. Optimal is leaves and brushwood.
Build a hedgehog house
It should have a base of 30 x 30 cm. The height should be about 30 cm. The entrance to the hedgehog house should not be larger than 10 cm. This ensures that neither dogs nor cats can get into the house. To build it, you can use a fruit crate or you can build it completely yourself out of wood.
From below, the hedgehog house should be protected from moisture. Fill it with straw and leaves. You can also dig a small hollow for the hedgehog, which you can fill with pebbles or sand.
You should insulate the hedgehog house from the outside. Grass, leaves or brushwood are suitable for this. To make the house watertight from above, you should attach a plastic sheet to it.
If the effort to build a hedgehog house is too much for you, then you can buy very nice hedgehog houses. You get the most diverse models in different sizes.  
Author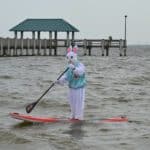 Garden animal - A life with nature

Welcome to my animal blog! My name is Dirk and I am happy to take you on my journey through the fascinating world of animals and gardening.

Born 54 years ago, I have had an insatiable curiosity for the animal world around me since childhood. Although I have moved professionally in other industries, my true passion has always been animals and nature. It is remarkable how a small garden has become such an important part of my life.

Many of my fondest memories are associated with the animals that share our home. Whether it's the curious squirrels that scurry across the trees in the morning, the colorful variety of birds that visit our feeders, or the busy bees and butterflies that pollinate our flowers, every moment with them is invaluable to me.

This blog is my contribution to share my experiences, discoveries and insights with like-minded people. Here I will share stories of unforgettable encounters with animals, give tips on gardening and creating wildlife-friendly habitats, and take you on my journeys through nature.

Thank you so much for being here!

Cordial,
Dirk aka garden animal