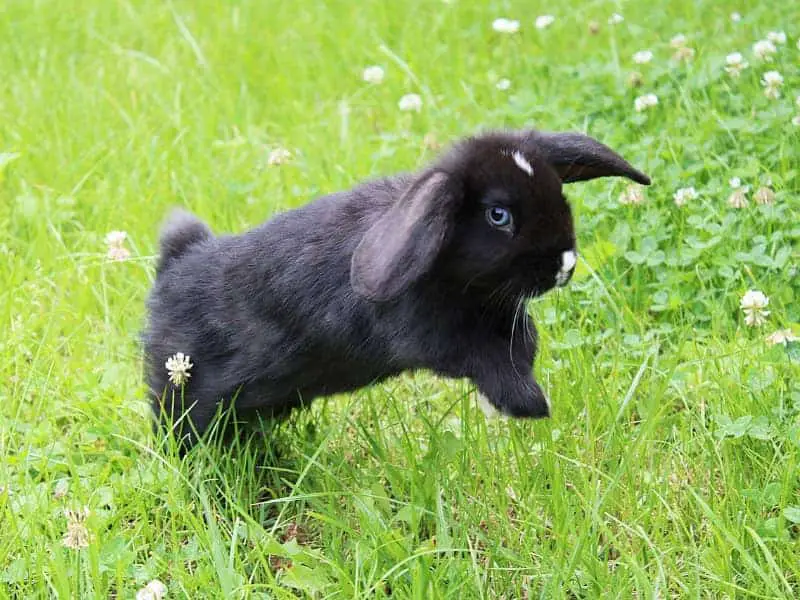 How high can rabbits jump?
Every new rabbit owner has surely asked himself how high rabbits can jump. Especially when setting up a free run, it is important to know what height is appropriate for the fence. We will answer this question and tell you how high a rabbit can jump.
We have included our own experiences and what our friends who also keep rabbits have told us. In addition, there is information that we have found on the Internet and which we also include in this article. This is the only way to ensure that the article is as informative and accurate as possible.
The minimum height of how high a rabbit can jump
Most fences/enclosures are sold with a height between 60 and 80 cm. Already young rabbits jump over this height, especially if there is something interesting to see outside, such as conspecifics or tasty food. For the normal Rabbit husbandry this height is quite sufficient, but should be secured by a cover.
Even fences with a height of 120 cm are regularly overcome by rabbits. Only from a height of 1.50 m only very few rabbits seem to succeed in jumping so high. You should keep in mind in your free run that a hutch standing in it is an elevation and the rabbits can get over the fence from there.
The right cover to prevent rabbits from jumping
Often pet stores offer nets as a supplement to free-range. We advise against this, because not infrequently, we have heard stories where freedom-loving rabbits have become entangled in these nets. The stories are sometimes tragic with leg amputations and even death. Therefore, do not hang nets over the enclosure to keep rabbits from jumping.
A cover when free running should always be firmly connected to the perimeter. If rabbits feel like trying to escape, they always jump to the place that moves. So you can easily move a loosely placed cover and escape. There is also a risk that the cover will fall on the rabbit and injure it.
The ideal covers are adapted to the base and connect with it to form a single unit. Here there are many different variants on the market, such as wire mesh or wire with a wooden frame.
How high can young rabbits jump?
Even for young rabbits barrier should be at least 60-70 cm high, because already at the age of 3-4 months the young rabbits can jump very high. Medium breeds should be secured with a cover at such a height no later than 5-6 months, so that they do not go wandering.
How high can dwarf rabbits jump?
Even adult dwarf rabbits can, if they can only hold on to a ledge a little, they can overcome fences up to a height of 1.20 meters. Actually hard to believe when you see the little rascals, however, even already made experiences in this area. Again, we can only recommend you to put a cover over the free run.
The first time we realized how high a dwarf rabbit can jump was when one of our heroes was sitting on a free standing table 85 inches high working on an apple. So keep in mind that dwarf rabbits can also jump very high.
How high can wild rabbits jump?
A Wild rabbit or brown hare can jump up to 2 m high. I can say this from my own experience, when a brown hare fled from me and jumped over a fence that was about 1.80 m high. He jumped over there without even having contact with the fence, that was incredibly impressive for me and showed me how high wild rabbits can jump.
Author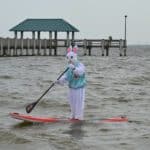 Garden animal - A life with nature

Welcome to my animal blog! My name is Dirk and I am happy to take you on my journey through the fascinating world of animals and gardening.

Born 54 years ago, I have had an insatiable curiosity for the animal world around me since childhood. Although I have moved professionally in other industries, my true passion has always been animals and nature. It is remarkable how a small garden has become such an important part of my life.

Many of my fondest memories are associated with the animals that share our home. Whether it's the curious squirrels that scurry across the trees in the morning, the colorful variety of birds that visit our feeders, or the busy bees and butterflies that pollinate our flowers, every moment with them is invaluable to me.

This blog is my contribution to share my experiences, discoveries and insights with like-minded people. Here I will share stories of unforgettable encounters with animals, give tips on gardening and creating wildlife-friendly habitats, and take you on my journeys through nature.

Thank you so much for being here!

Cordial,
Dirk aka garden animal