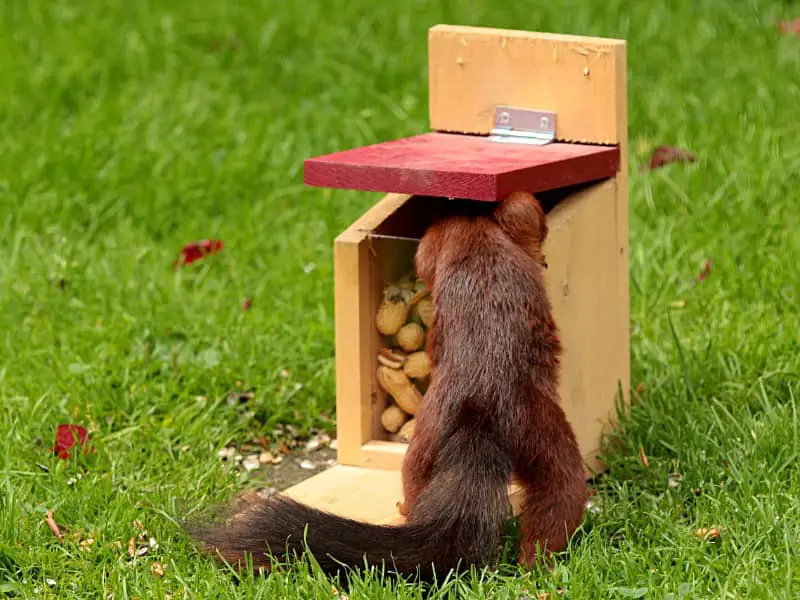 Location squirrel feeder
The location squirrel feeder is extremely important. Only in this way can you protect the nimble rodents from their predators and ensure that the squirrel likes to come to you in the garden. In the following, we would like to show you what you absolutely have to pay attention to.
Why is the location squirrel feeder so important?
Surely you want to have a good view of the feeder, but this is not the most important reason for the location of the feeder. Squirrel feeder is. A very good place for the feeding station is as high up in a tree as possible. Here the Squirrels eat in peace and does not run the risk that predators or even stray cats become dangerous in the. If possible, you should also make sure that the feeding station is well protected from rain and snow.
Build feeding station yourself
Not only the location squirrel feeder is important, but also the execution of the feeding station. With a little skill you can build the feeder yourself. Are you not quite so skillful, then you can also buy a ready-made feed house. 
For the self-assembly you need:
2 boards untreated wood 20 x 35 cm - for back wall and bottom
2 boards untreated wood 20 x 20 cm - for the side walls
1 board untreated wood 25 x 20 cm - for the lid
a few nails
1 plexiglass pane 15 x 20 cm
strong adhesive tape or hot glue
In any case, you must make sure that the wood is untreated. The toxins would pass into the food. Spruce wood is very suitable. You can drill a few holes in the side walls. These serve for the ventilation of the contents. So you can prevent that the food starts to mold due to moisture.
When assembling, it is important that you leave a wide overhang at the front. Here, the squirrel can comfortably stand when he gets the food from the house by opening the lid. The lid should be as easy to move as possible, so that the rodent can open it without exerting force.
Buy squirrel feeder
Of course, you can also buy a ready-made feed house. However, here you should also consider a few things.
If the feed house is made of wood, then only untreated wood. The feeder must also be easily accessible and processed so that the animals can not hurt themselves.
You can also get a safe squirrel feeder from the various squirrel protection associations. So you can be sure that all specifications have been met. In many cases, part of the proceeds goes to the protection of squirrels.
Author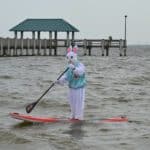 Garden animal - A life with nature

Welcome to my animal blog! My name is Dirk and I am happy to take you on my journey through the fascinating world of animals and gardening.

Born 54 years ago, I have had an insatiable curiosity for the animal world around me since childhood. Although I have moved professionally in other industries, my true passion has always been animals and nature. It is remarkable how a small garden has become such an important part of my life.

Many of my fondest memories are associated with the animals that share our home. Whether it's the curious squirrels that scurry across the trees in the morning, the colorful variety of birds that visit our feeders, or the busy bees and butterflies that pollinate our flowers, every moment with them is invaluable to me.

This blog is my contribution to share my experiences, discoveries and insights with like-minded people. Here I will share stories of unforgettable encounters with animals, give tips on gardening and creating wildlife-friendly habitats, and take you on my journeys through nature.

Thank you so much for being here!

Cordial,
Dirk aka garden animal