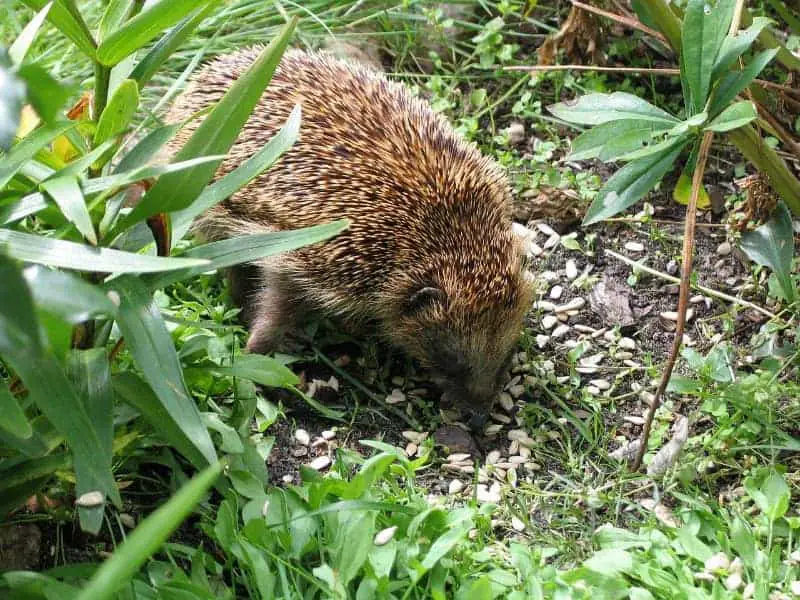 How to relocate a hedgehog?
Experts answer the question "How to relocate a hedgehog" by saying that you should not relocate a resident hedgehog if possible. However, it is possible to relocate a hedgehog from a hedgehog sanctuary to your garden. However, this only applies if it cannot return to its former location.
Relocating the hedgehog to the garden
If your garden is near-natural and overgrown with native wild plants, you can relocate the hedgehog to the garden. It is important to provide sufficient hiding places for the hedgehog. However, no one can give you a guarantee that the hedgehog will stay in your garden.
Can hedgehogs move during hibernation?
If relocation is then necessary, you should bear in mind that the cooler it is, the heavier the hedgehog must be when it is relocated. If the hedgehog is to be relocated from a hedgehog sanctuary, it should still have enough time to find shelter. It should weigh 600 - 700 g before being relocated.
Until when can you relocate a hedgehog?
An orphaned hedgehog that you have raised by hand and that has no experience of food should be relocated very carefully. To do this, you must prepare it for life in the wild in an outdoor enclosure. So it is quite possible that you will be able to relocate a young Relocate and release hedgehogs in their year of birth can.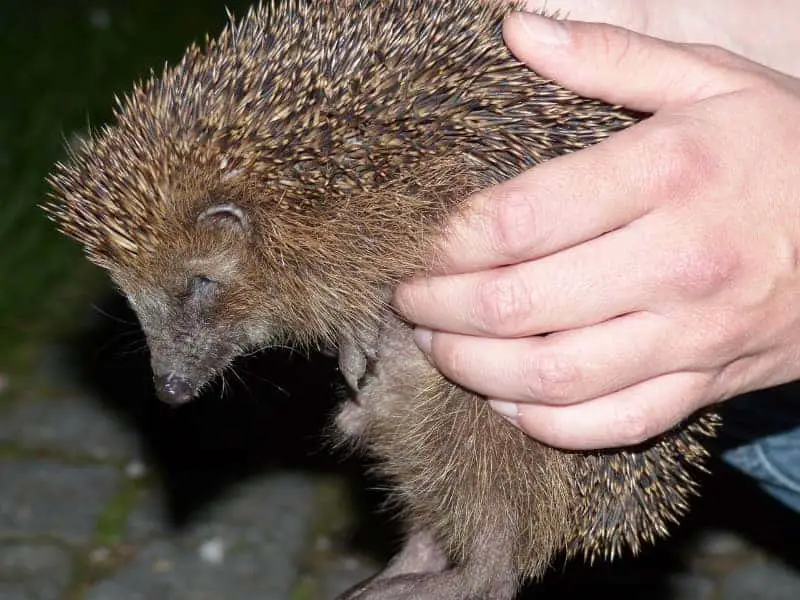 How the hedgehog move works
If possible, your garden should be left in its natural state. Provide the hedgehog with a wooden house filled with leaves. Furthermore, make sure that the hedgehog can rely on a feeding and watering place during the relocation. Until it has explored its new territory, you should provide it with food and water.
You should also provide the hedgehog with a pile of leaves about knee-high in your garden. Ideally, this pile should be under some bushes and weighted down with a few branches on top. This way, nothing can fly away and the hedgehog can build a shelter in it.
The hedgehog should always be relocated in the late evening. Never release the hedgehog by hand in your garden, but let it run out of the transport box yourself. This can take between 30 seconds and 3 hours. Dispose of the transport box the next day, as the hedgehog will not return in it.
Author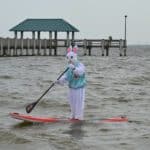 Garden animal - A life with nature

Welcome to my animal blog! My name is Dirk and I am happy to take you on my journey through the fascinating world of animals and gardening.

Born 54 years ago, I have had an insatiable curiosity for the animal world around me since childhood. Although I have moved professionally in other industries, my true passion has always been animals and nature. It is remarkable how a small garden has become such an important part of my life.

Many of my fondest memories are associated with the animals that share our home. Whether it's the curious squirrels that scurry across the trees in the morning, the colorful variety of birds that visit our feeders, or the busy bees and butterflies that pollinate our flowers, every moment with them is invaluable to me.

This blog is my contribution to share my experiences, discoveries and insights with like-minded people. Here I will share stories of unforgettable encounters with animals, give tips on gardening and creating wildlife-friendly habitats, and take you on my journeys through nature.

Thank you so much for being here!

Cordial,
Dirk aka garden animal