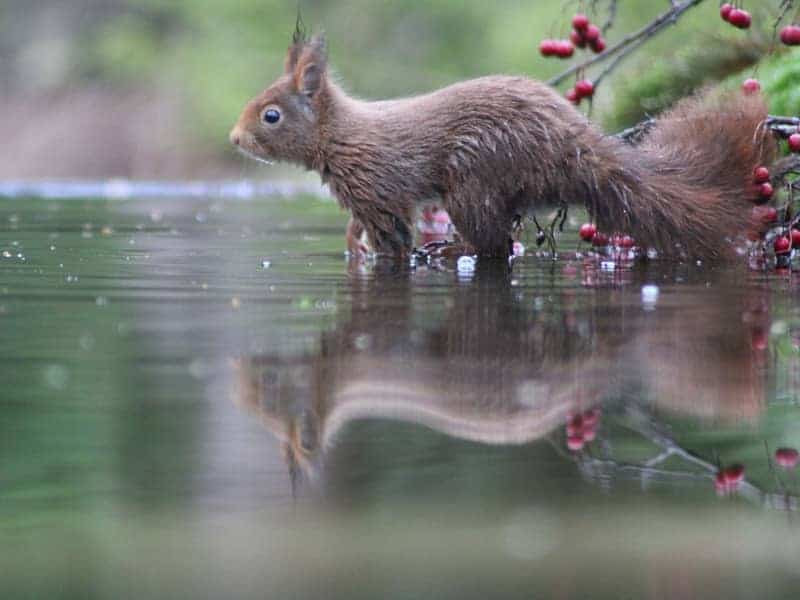 Can squirrels swim?
Can squirrels swim? Swimming squirrels in the actual sense do not exist. Like many other mammals, the squirrel is afraid of water. In an emergency, however, it can easily move forward in the water to reach the saving shore. Here, however, some things must be given, otherwise the rodent drowns agonizingly.
Squirrel swimming well
Near streams and rivers, you may see swimming squirrels. This is usually the case when the animals need to cross a body of water or if they have accidentally fallen in. However, the animals can only reach the shore safely and healthily if the edge area is shallow and the animals can climb out easily.
Rain barrel and swimming pool become a death trap
The situation is quite different when the squirrel falls into a rain barrel or pool in search of water to drink during the dry seasons. If the container is not filled to the brim, this means an agonizing death by drowning for the animals. The reason for this is simple. The squirrels cannot independently climb up the slippery edge of the container and reach safety.
You can easily counteract this. Always cover rain barrels and the like. It does not matter whether it is a foil, a grid or a lid. In a rain barrel, you can also place a thick and sturdy branch that extends beyond the upper edge. The squirrel can climb up it and has a chance to escape from the water container alive.
Squirrels swim but can drown
Surely you have heard or read that especially in cemeteries numerous squirrels drown day after day. The reason for this is quite simple. In search of water, the animals fall into the water basins and can no longer move upwards under their own power on the slippery inner walls. They drown and thus die an agonizing death.
Are squirrels afraid of water?
Like most mammals, squirrels are shy of water. Nevertheless, it cannot always be avoided that the squirrels have to go into the water. Be it that they have to cross a stream or a river to get back to their hollow or because they are thirsty especially in summer.
Even though the squirrel can swim, it's not really made for it. Its fur quickly soaks up water. Thus, it loses the protection for the rodents.  
Author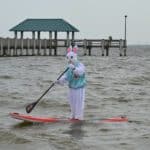 Garden animal - A life with nature

Welcome to my animal blog! My name is Dirk and I am happy to take you on my journey through the fascinating world of animals and gardening.

Born 54 years ago, I have had an insatiable curiosity for the animal world around me since childhood. Although I have moved professionally in other industries, my true passion has always been animals and nature. It is remarkable how a small garden has become such an important part of my life.

Many of my fondest memories are associated with the animals that share our home. Whether it's the curious squirrels that scurry across the trees in the morning, the colorful variety of birds that visit our feeders, or the busy bees and butterflies that pollinate our flowers, every moment with them is invaluable to me.

This blog is my contribution to share my experiences, discoveries and insights with like-minded people. Here I will share stories of unforgettable encounters with animals, give tips on gardening and creating wildlife-friendly habitats, and take you on my journeys through nature.

Thank you so much for being here!

Cordial,
Dirk aka garden animal