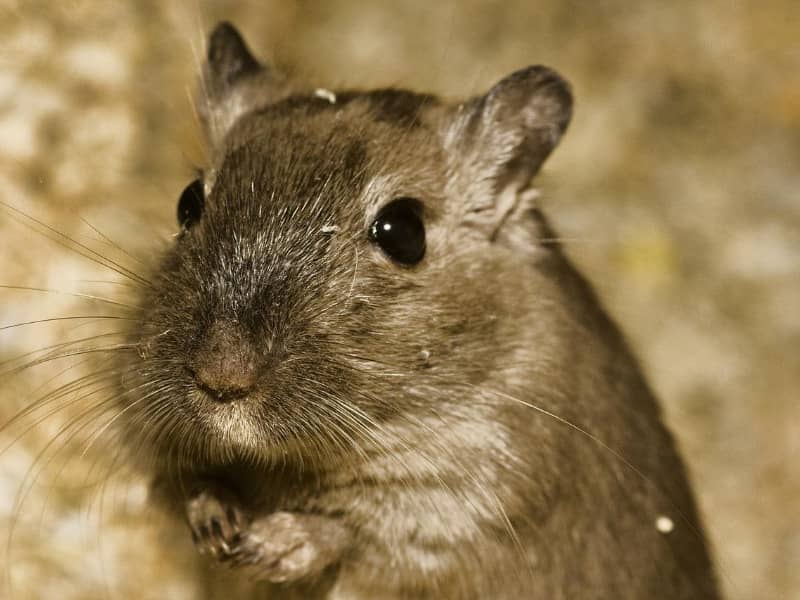 What is the cost of a hamster?
If you want to get a hamster, one of the first questions will be "How much does a hamster cost?". The hamster itself is one of the cheaper items, but if you are new to hamster keeping, there are many other things you will need to purchase. These include cage or nagarium, the equipment of the same, as well as transport box, bedding and food.
In addition, there are the running costs, but these are quite low and should be able to be raised without any problems.
What is the cost of a hamster? - The accessories
The accessories, costs many times more than the hamster itself. Here, when buying should pay attention to quality. Likewise, the dimensions of the individual parts must be matched to the size of the animal. Because naturally the dwarf hamster needs a smaller Buddelkiste than the Golden hamster. Here are the individual products with brief recommendations.
Cage or rodentarium
Here, care should be taken that the lower part or all covered with Plexiglas. There should be sufficient space for bedding. With a dwarf hamster at least 20cm with a golden hamster approx. 30cm. With this amount your animal can dig nice tunnels, like in the wild.
Food bowl and water bottle
Here, attention should be paid to good ceramics in the food bowl, so that the bowl can also withstand hot water for cleaning well. The drinking bottle should be a combination of stainless steel and glass. These materials can withstand high temperatures during cleaning and have a long life.
Hamster toilet
A hamster toilet is almost always made of plastic. Here you should fall back on a space-saving variant for the corner. However, many hamsters ignore these toilets and choose their own place for their droppings.
Impeller
Running wheels are very important for the hamsters' urge to move. Here you should go for a high quality running wheel. It is best closed, so that your hamster can not nibble on the suspension.
House/shelter
There should be as many hiding places as possible in the hamster enclosure. The best way to solve this is to have several levels in the enclosure, each with a house. Alternatively, there are houses that are built inside like a maze.
Sand bath with sand
Very important for all breeds of hamsters is a sand bath. In this Sand bath lead the hamsters their body care through. They roll in it and so do their fur care. The sand must fit, it is offered in the trade as rodent sand or chinchilla sand.
Transport box
Here, a small and simple inexpensive solution made of plastic is quite enough. Before transport, pad them well, preferably with a little bedding from the enclosure, so that the smell is already known.
Rodent stone
Controversial thing among hamster keepers, some swear by it, others demonize it. We believe that if your hamster diet is balanced, then such a stone is not needed.
Nesting material
To start keeping hamsters, you can simply offer your pet torn toilet paper or kitchen roll towels. With this he builds a nest for sleeping.
Toy
A hamster needs to be kept busy, so toys are essential. Here there is a wide selection and you can let off steam when buying. We recommend unpainted materials made of wood.
Chuck
Ask the breeder which food he recommends and how he feeds his animals. This is usually helpful and ensures a good start with your animal.
Bedding
There are several options here. The most widespread is certainly the commercial small animal litter. It has the advantage that excrements clump together and are easy to remove. In addition, your hamster can dig wonderfully in it.
How much is a hamster?
As we have already written above, the cost of the hamster itself is small. The hamster costs between 5 and 25€ at a breeder. Here it depends on which hamster breed you prefer, this ultimately determines the price. Our data are only guidelines and some breeders charge a little more money for their animals.
Acquisition costs for different hamster breeds approx. prices
| | |
| --- | --- |
| Golden hamster | 5€ till 20€ |
| Roborowski dwarf hamster | 10€ to 20€ |
| Dsungarian dwarf hamster | 15€ to 25€ |
| Campbell dwarf hamster | 10€ till 25€ |
| Teddy hamster | 10€ till 25€ |
| Chinese striped hamster | 10€ to 15€ |
Here, above all, the current demand is decisive, how expensive a hamster is. Some breeders also insist on their prices to ensure that their animals are also wanted and purchased specifically to know these in good hands.
Costs for the hamster initial equipment
We try to cover a wide range here and therefore we can only show the approximate costs. We always take a range from the cheapest to the most expensive options. The truth will be somewhere in the middle for most. Here are the approximate costs for each piece of initial equipment.
| | |
| --- | --- |
| Hamster cage | 50€ to 300€ |
| Food bowl | 2€ till 20€ |
| Drinking bottle glass/stainless steel | 5€ to 10€ |
| Hamster toilet | 3€ to 15€ |
| Hamster house | 5€ till 50€ |
| Impeller (closed) | 8€ till 35€ |
| Sand bath | 5€ till 50€ |
| Transport box | 5€ till 35€ |
| Toy | 1€ till XXX€ |
As you can see here, the range for some accessories is huge and you should rather think carefully beforehand what is useful. A sandbox is indispensable but must not cost 40 €. Why not one for 10 € and look for it that the cage is somewhat larger to offer the hamster enough space.
As we said, the truth lies somewhere in the middle and everyone gets to decide for themselves. But what does a hamster cost now. Here are 3 variants of what you need to calculate approximately.
| | |
| --- | --- |
| Simple equipment | about 100€ to 150€ |
| Middle class equipment | about 150€ to 300€ |
| Upscale equipment | from 300€ to XXX€ |
How expensive is a hamster? - Running costs
The running costs for a hamster are manageable. Depending on the size of the hamster, they amount to between 10€ and 15€. With this sum you can put together an excellent menu for your animal. This includes:
Dry food about 5€
Fresh food about 5€
Mealworms approx. 2€
Treats about 3€
With this sum you should get along well. The fresh food can also be supplemented by your own food, so that a saving is possible. For lettuce leaves, herbs or a little fruit can be cut from your menu. It is important that no cooked or spiced food should be offered.
How much does a hamster cost? - Conclusion
Hamsters, are among the cheapest animals what the mtl. maintenance concerns. For 10-15€ you can feed them well and healthy. However, the costs for the initial equipment are not to be neglected. Here are quickly spent several 100 € and it should be carefully considered which unnecessary features you should not buy.
A tip from us: If you do not want to spend so much money, then look on the Internet on the relevant marketplaces for used hamster cages. These are usually in good shape and can often be bought for half the original price or even less. We hope that all questions about the topic: What does a hamster cost? have been answered well and wish you a lot of fun with the animals.
Author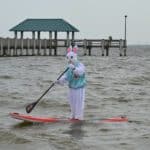 Garden animal - A life with nature

Welcome to my animal blog! My name is Dirk and I am happy to take you on my journey through the fascinating world of animals and gardening.

Born 54 years ago, I have had an insatiable curiosity for the animal world around me since childhood. Although I have moved professionally in other industries, my true passion has always been animals and nature. It is remarkable how a small garden has become such an important part of my life.

Many of my fondest memories are associated with the animals that share our home. Whether it's the curious squirrels that scurry across the trees in the morning, the colorful variety of birds that visit our feeders, or the busy bees and butterflies that pollinate our flowers, every moment with them is invaluable to me.

This blog is my contribution to share my experiences, discoveries and insights with like-minded people. Here I will share stories of unforgettable encounters with animals, give tips on gardening and creating wildlife-friendly habitats, and take you on my journeys through nature.

Thank you so much for being here!

Cordial,
Dirk aka garden animal